The Ballad of Pigeon John Denver
an ode to the pigeon we lost at our store

When newborn on his fledgling wings,
A pigeon dreamt of lofty things,
But elders warned of what's in store,
"You're just a pigeon. Nothing more."

"Perhaps," he thought, "I'll be a swallow,
So swiftly flying none could follow,
Or maybe with great eagles soar!"
He was a pigeon. Nothing more.

"Or a poet! Scholar! Mathematician!
Saint, philosopher, great magician!
Like ravens, I'll quote, 'Nevermore!'"
Alas, a pigeon. Nothing more.

He dreamed of being other birds,
But in the end 'twas naught but words.
'Twas just a pigeon--nothing more--
Who'd never heard of glass before.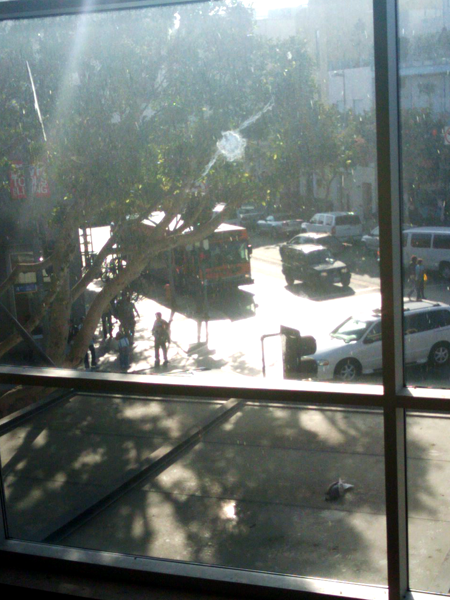 Home
|
Music
Poem & Photo by © 2009 Paul Matthis